This summer, EverWonder Children's Museum is offering a number of hand-on, interactive STEAM camps like Creative Coding, Kitchen Science and STEAM Around the World! Kids will learn all while having a ton of fun with their peers (camps are grouped in ages 4-6 or 7-10). In Creative Coding, kids will learn to personalize and design robots as well as create puzzles and mazes. In Kitchen Science, kids will do hands-on, taste bud-activating experiments to understand the science behind cooking. And in STEAM Around the World, kids will explore and learn about other regions around the world through Science, Technology, Engineering, Art and Math.
There's something for everyone at EverWonder this summer!
See flyers below and visit http://www.everwondermuseum.org/ for more information or REGISTER HERE.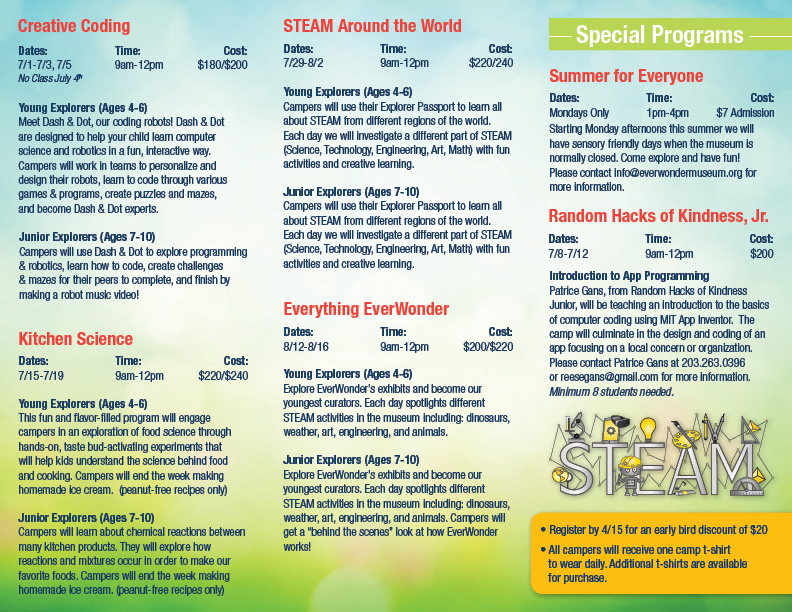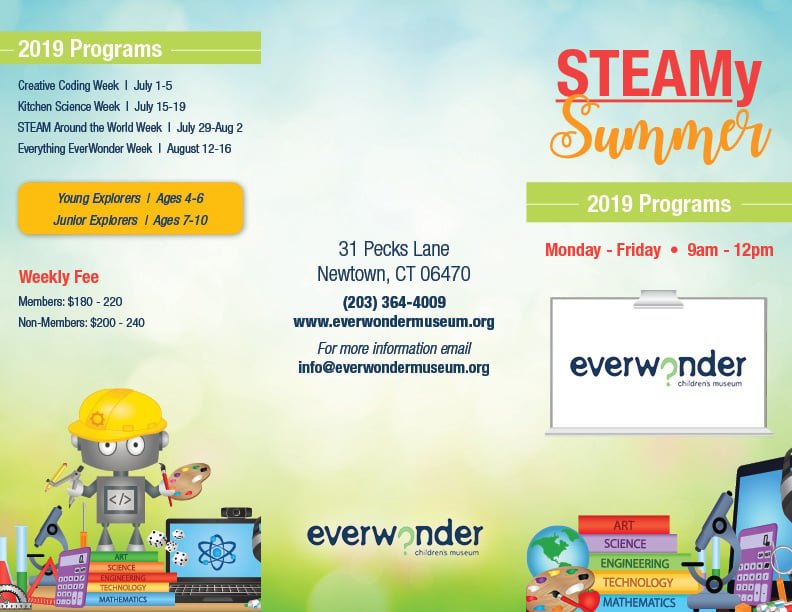 More About EverWonder Children's Museum
Formed in January 2011 by a group of parents, EverWonder Children's Museum (incorporated as Newtown Children's Museum, Inc.) is a 501(c)3 nonprofit organization dedicated to inspiring children and families in Northern Fairfield County through the use of hands-on museum exhibits and demonstrations. Museums hours are Tuesday – Friday 9 am -4 pm and Saturday--Sunday 11am – 5 pm. Regular admission is $7 for visitors over 1 year of age. Memberships are available for purchase. For more information about EverWonder Children's Museum, please visit www.everwondermuseum.org or email info@everwondermuseum.org.