With so many families home more often, Family Fun Night has become something every household could use. The silver lining of having more time at home is getting to spend more time with family, but finding new and fun ideas for family night can be challenging. Litehouse has created an awesome online resource center with free downloadable recipes and family night activity ideas to help provide busy families with new ways to make family night fun. Each Thursday in October new ideas will be added to the online resource center.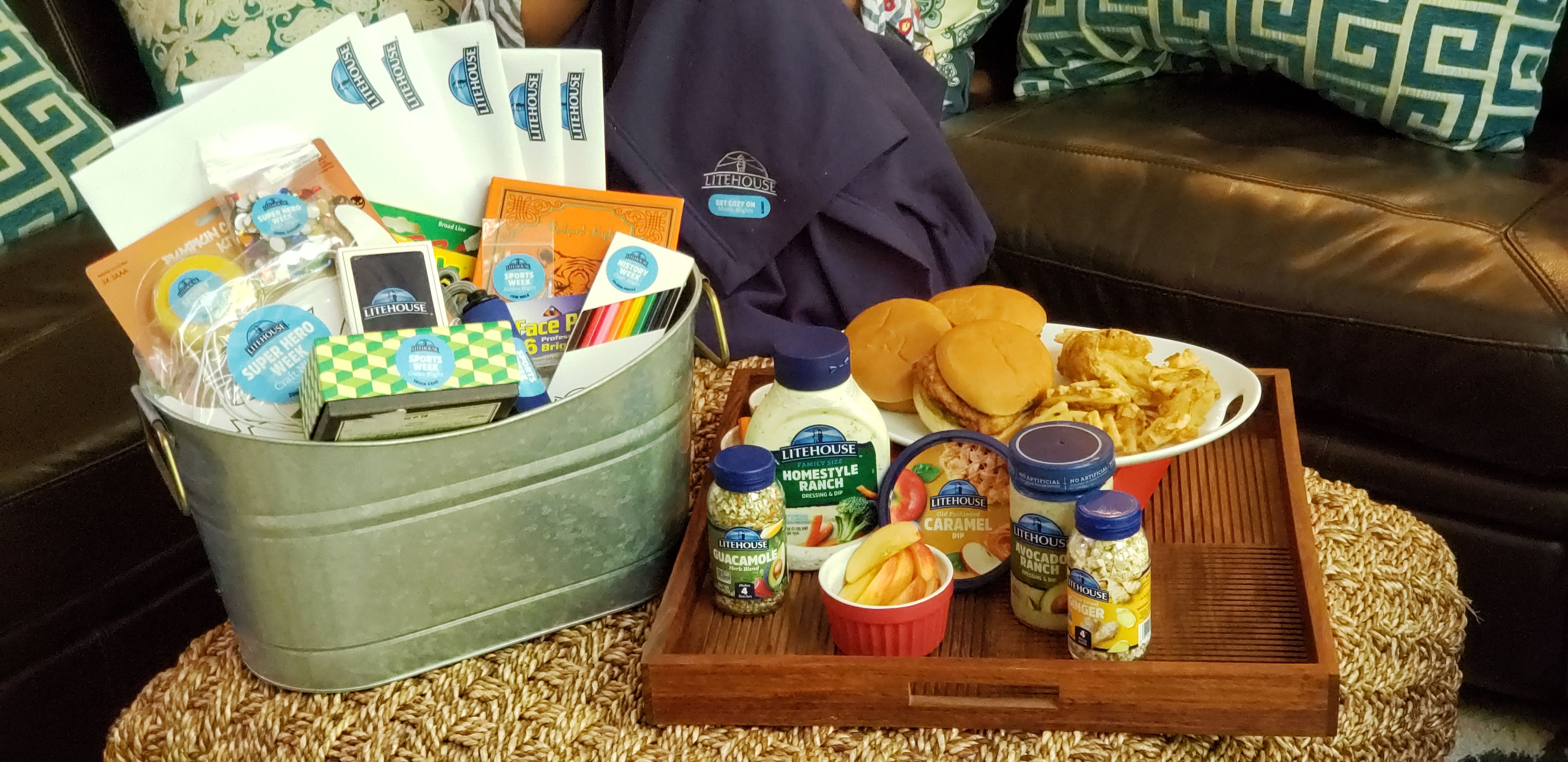 I am super excited to share these weekly themed nights, from Litehouse, with my family. It has always been important for our family to find fun ways to connect with one another whether that is outdoors camping, hiking, sports, or with home projects, cooking or baking, and now family nights at home!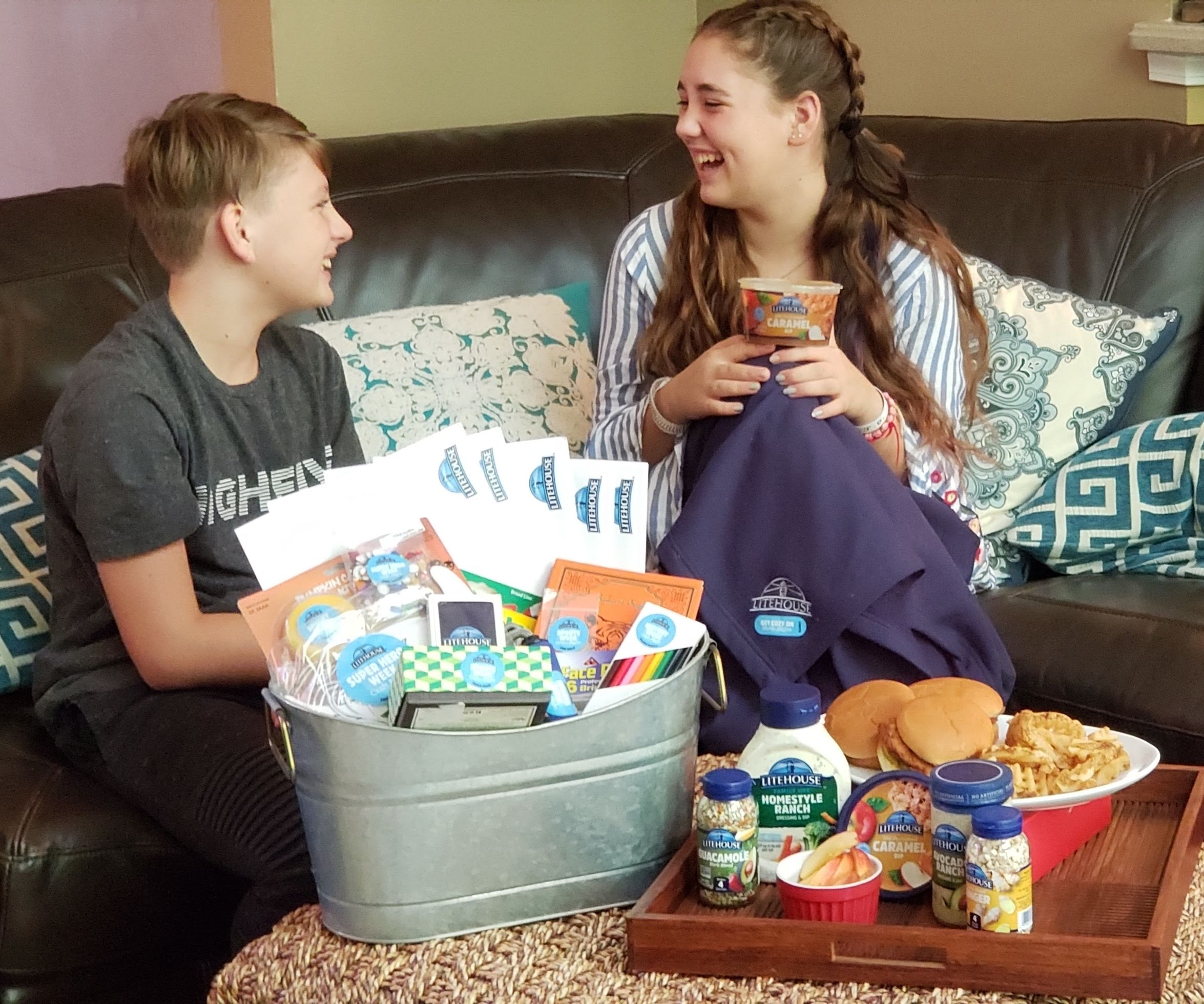 Each week in our Family Activity Kit offers a new theme with fun guided sheets and activities for each night. We even got a cozy blanket to snuggle up with for our Redbox® movie nights as well as a cute Spooky Night pumpkin carving set we plan to do the week of Halloween. Even my teenagers are excited to dig in and share some laughs and new memories. How would you incorporate some new fun into your week? Let Litehouse help!
I was fortunate to be able to Deliver & Delight a Dinner and Family Fun Night basket with a Litehouse Activity Kit to two local families, so they too can create their own month of family fun memories with Litehouse.
Litehouse dressings are available in the refrigerated produce section at grocery retailers nationwide in an assortment of sizes and formats, including convenient 20 oz. family size squeeze bottles, dip tubs and glass jars, and pair well with family night favorites like pizza, salad, and tacos. Check here to find Litehouse dressings and other products at your local store!
My kids especially love the Litehouse Homestyle Ranch Dressing with chicken sandwiches and the Litehouse Caramel Dip with apples. They even have freeze dried herbs that you can use to make easy homemade guacamole, or use in your cooking recipes.
*
Family Activity Kits include all the essentials for 25 nights of creating more memories together this fall. Weekly themes range from sports to superheroes to animals, and each kit features arts and crafts supplies, activity sheets, a Redbox® movie night, and Litehouse 20 oz. Homestyle Ranch dressing! And now through the end of October, you have a 1 in 2 chance to win a free Redbox® movie night for a 1-day disc rental or On-Demand rental when you purchase select Litehouse products at your local grocery store! See complete rules for details.
GET SOCIAL with Litehouse:
Facebook: https://www.facebook.com/Litehouse/
Instagram: https://www.instagram.com/litehousefoods/
Twitter: https://twitter.com/litehousefoods
Disclaimer: I participated in this review with Litehouse as part of a campaign. I have been compensated for this review. All thoughts and opinions are my own.