At Soulshine Arts family music & mindfulness studio we provide Music Together - an internationally loved and research based early childhood music and movement curriculum. You'll find Music Together classes for ages birth to 5 years happening 6 days a week at our studio! The Mission of Music Together LLC is to provide the highest quality music and movement experiences to as many young children as possible and to involve their parents and other adult caregivers, including early childhood professionals.
Along with our Music Together classes , Soulshine Arts is committed to supporting the wellness of your whole family. With Music Together® family music classes, yoga for moms and kids, meditation and aromatherapy, you're sure to find something to feed your family's soul.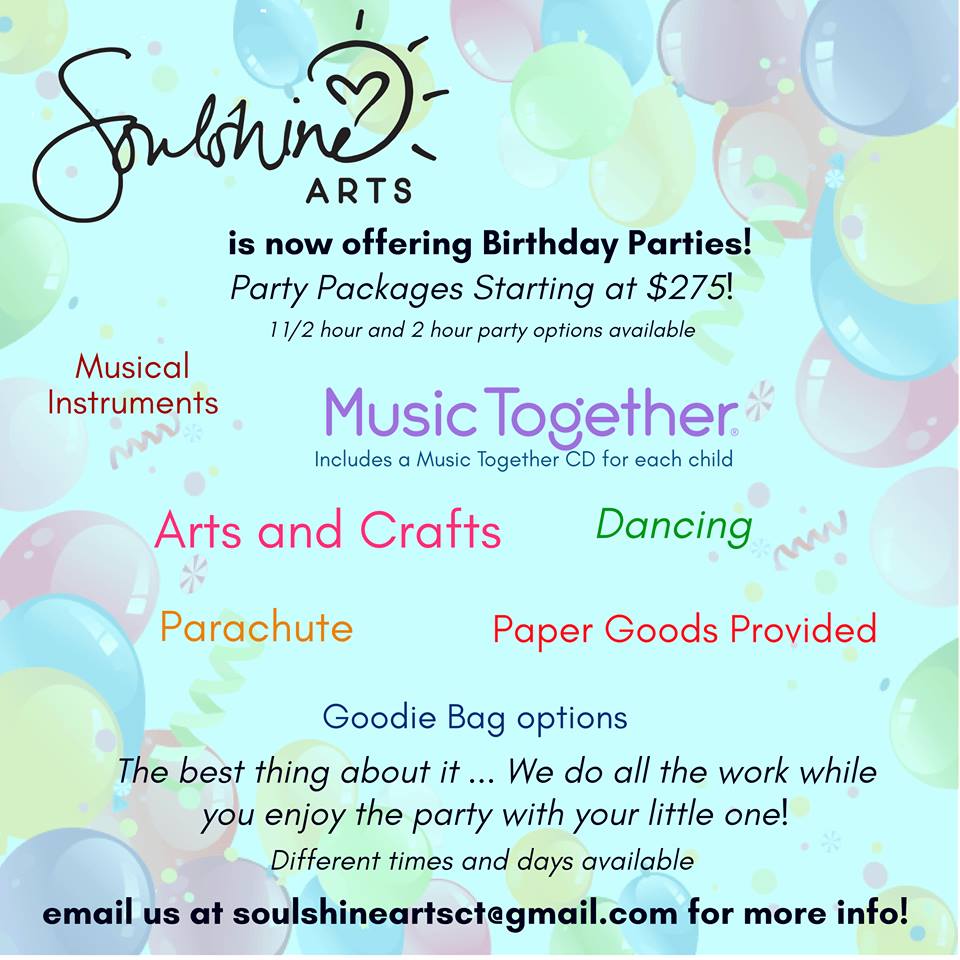 Business Review
"Hi Leslie,
I just wanted to let you know that you are an excellent music teacher! You captivate the children's interest with your caring smile and you facilitate the parents so well in a natural way. We're so glad that we found your class! Thank you so much for being great at what you do!
-Theresa and Charlie, age 2"
"I've gotten closer with my children musically, and challenged myself musically in front of large groups of people. I loved the cleanliness of the environment and safe surrounding areas. Our teacher Leslie was AMAZING, sweet. Soft voice which the children love. We will be back!"
-Lauren, Wyatt & Natalie age 2
"This program opened my daughter up socially. She went from no interaction with anyone but mommy and daddy (not even a smile) to interacting wonderfully with everyone she sees!!"
-Mary, Taylor age 1.5